Well the promo's are live and they are EPIC (mainly because of the botox in a bottle!)
See below for everything you need to know...
Free Salubelle/Immortelle
If you enrol with the Home Essentials Kit, you will receive a FREE Salubelle, valued at $129!!
benefits
Often referred to as a 'natural botox' for its profound skin benefits, Salubelle helps to:
reduce fine lines and wrinkles.

reduce sun damage and pigmentation.

reduce stretch marks, scars and bruising.

reduce blemishes.

balance your mood and emotions.
ingredients
Helichrysum: the "Everlasting Flower", helps to reduce blemishes, scarring, wrinkles and fine lines. It also helps to regenerate your tissues.
Frankincense: helps to reduce inflammation, smooth fine lines and wrinkles, and rejuvenate the skin.
Rose: helps to stop the breakdown of collagen in the skin (which is what causes wrinkles and uneven skin tone). It also helps to prevent scarring and it balances the moisture levels in your skin.
Lavender: helps to soothe skin irritations and can quicken recovery from bruising, blisters and other skin conditions. Think of it as a natural antihistamine!
Sandalwood: reduces the appearance of imperfections such as pimples and scarring and it promotes smooth skin.
Myrrh: cleanses and purifies the skin and promotes a smoother complexion.
*If you are already a dōTERRA member, just place a 200PV order and you can get it free too (up to 4 orders!)
More information on Salubelle here.
10% off Exfoliating Body Scrub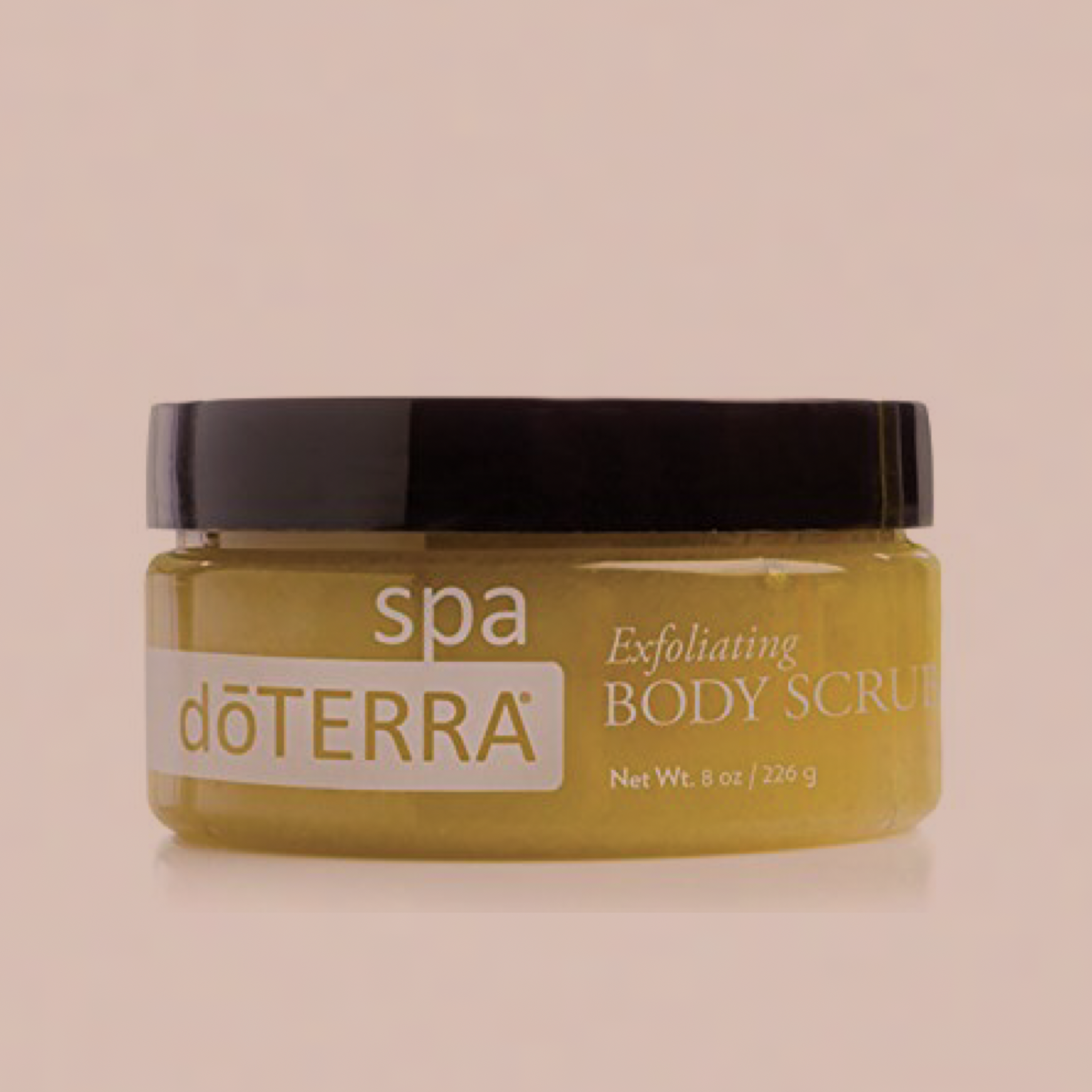 Basically just smells like a spa!
It has Wild Orange, Grapefruit and Ginger essential oils, which help to remove dead skin cells, but hydrate at the same time.
This is $27.90 after the discount.
Free Product of the Month (existing members who enrolled before March)
Thyroid, muscles, digestion
If you place a Loyalty Rewards Order of 125PV or more before March 15th, you will receive a free 15ml Lemongrass!
Benefits
Regulates thyroid imbalance.

Regulates blood pressure and cholesterol.

Helps with bladder and kidney infection/stones.

Helps to relieve constipation.

Promotes healthy gastrointestinal function and healthy digestion.
If these promotions tickle your fancy, and you are not yet a member of dōTERRA, follow the instructions under 'How To Join' here for more education and to receive my welcome pack!
Jazze xx