Howlite flat stones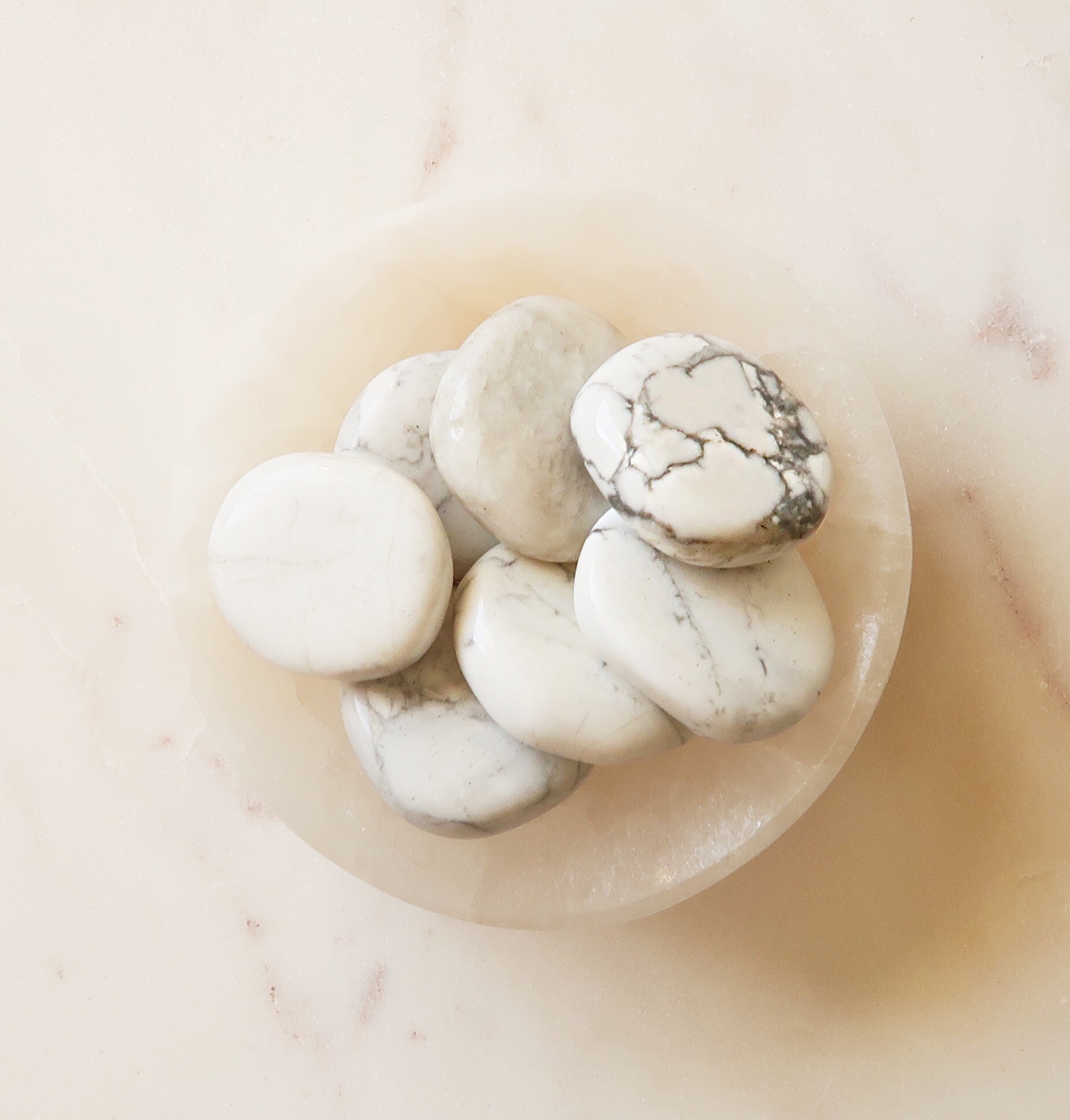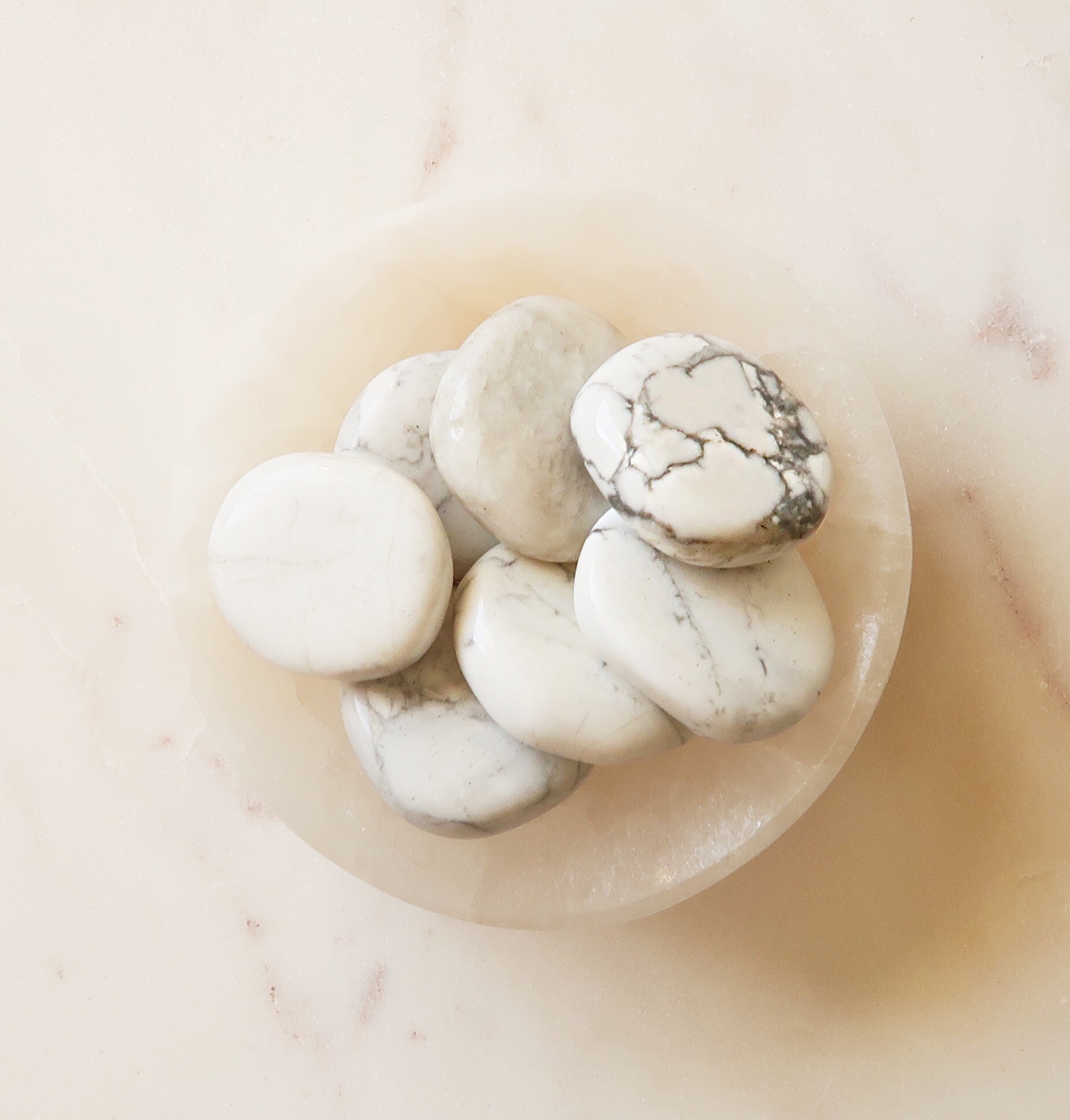 Howlite flat stones
The ultimate 'stress and anxiety' stone, Howlite can help you achieve peace and calm while keeping you attuned to your pure and infinite energies.
Howlite flat stones
I love to sit with Howlite at night when I'm journalling before bed because it can help you focus your mind and remove distracting thoughts.
It is powerfully calming and can help you to let go of unhealthy attachments and old emotional pains.
If you struggle to fall asleep then keep one under your pillow or on your bedside - it surrounds you with protective energy while you are asleep. It also cleanses and rejuvenates your aura while you are sleeping, so you awaken feeling rested and reinvigorated.
Note: each of our crystals are carefully hand selected. They are treated with love and care and are posted to their new homes in the same fashion