Top 10 Essential Oils
As you will see on my Join page, there is a reason that the below 10 oils are in a lot of the enrolment kits. It is because it can help with almost everything in your home!
Here are some easy peasy ways that you can implement the
Top 10 Oils into your home
1. Peppermint
Add 2 drops to the shower floor every morning.
Rub on temples after you wake up for an uplifted cheery feeling.
When feeling tension in your neck and head, rub on your temples.
Put a few drops on cotton balls and spread around your cupboards and windows if you notice ants.
Roll down sides of the nose and across forehead for a sense of clear passages!
Place one drop in palm of hand with one drop Wild Orange and one drop Frankincense and inhale for a midday pick-me-up.
Add two to three drops to your favourite smoothie recipe for a refreshing twist. We like to add it to our Bliss Balls and Chocolate Mousse.
Put some Peppermint under your nose prior to exercise.
Remember, less is more! 1 drop of Peppermint has the potency of about 28 cups of Peppermint tea.
digestzen
Take internally (veggie capsule, under tongue, or in water) with/after/before food to promote a feeling of satisfaction after eating.
Rub on the stomach before flying or taking a road trip for a calming aroma.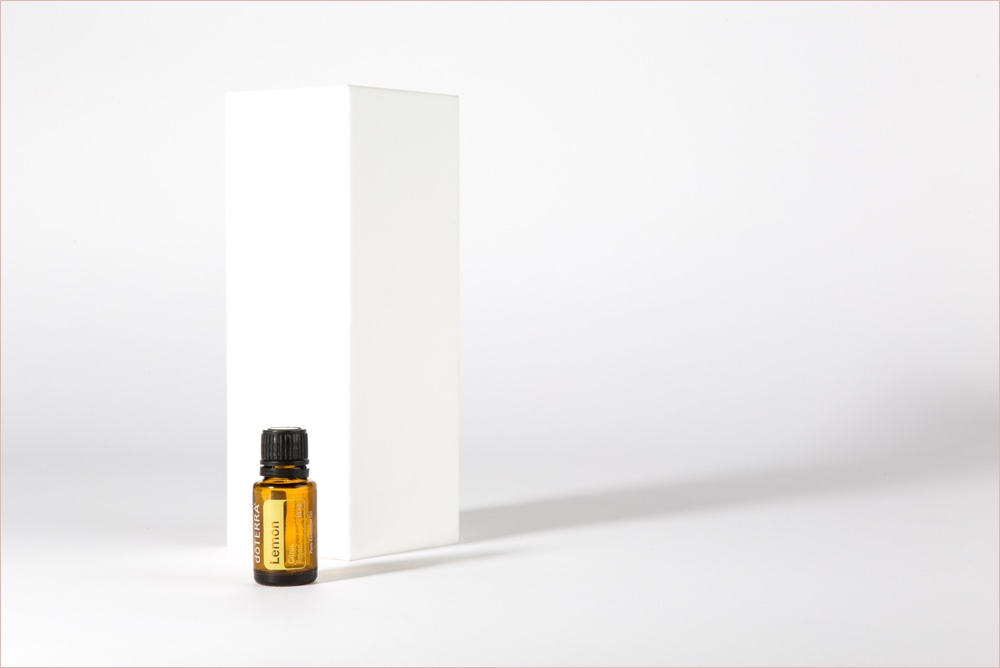 LEMON
Diffuse in the morning for a sharp, clean, refreshing aroma. I also like to add Lemon into all of my cleaning sprays too as it can be used as a natural cleaner throughout your home.
The best glass cleaner I have ever used is Lemon (about 10 drops), and 50/50 water and vinegar in a glass spray bottle.
Add a drop of Lemon and Peppermint to your hands for feelings of clarity and invigoration.
Lemon oil also makes a great furniture polish; simply add a few drops to olive oil to clean, protect, and shine wood finishes.
Use a cloth soaked in Lemon oil to preserve and protect your leather furniture and other leather surfaces or garments.
Lemon oil is a great remedy for the early stages of tarnish on silver and other metals.
Put it in a jar with some bicarb soda and cover it with some fabric and an elastic band – the bicarb soda draws the moisture out of the air and the Lemon will prvovide a clean, refreshing aroma.
I put it in my water every day for a citrus burst of flavour.
I like to add it to magnesium salts in a bath and massage it into my skin.
I like to wash my fruit with Lemon (any citrus oil works well – e.g. Wild Orange, Lime and Grapefruit)
I don't really like the taste of green smoothies so I add a drop of Lemon to cut through that green taste.
lavender
Lavender promotes calm, relaxed feelings and is great to use before a peaceful sleep.
I make my own baby wipes with Lavender and Tea Tree.
Applied topically, Lavender is frequently used to reduce the appearance of skin imperfections. It is always handy to have on hand to soothe skin.
Add to bath water to soak away stress or apply to the temples and the back of the neck.
Add a few drops of Lavender to pillows, bedding, or bottoms of feet to relax and prepare for a restful night's sleep. Due to Lavender's versatile properties, it is considered the must-have oil to have on hand at all times.
Freshen your linen closet, mattress, car, or the air by combining Lavender with water in a spray bottle.
Use in cooking to soften citrus flavors and add a flavorful twist to marinades, baked goods, and desserts.
Add a few drops to this amazing chocolate recipe by my beautiful friend Alice.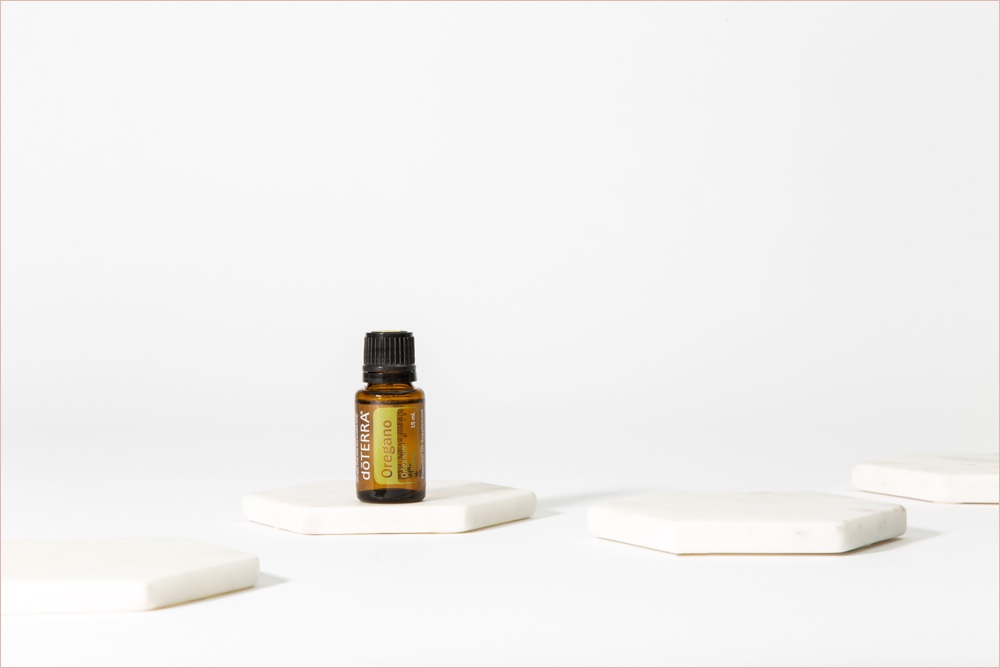 Oregano
Oregano is one of the most potent and powerful essential oils and has been used for centuries in traditional practices for its cleansing properties.
The primary chemical components of Oregano is carvacol. Due to its high phenol content, caution should be taken when inhaling or diffusing Oregano; only one to two drops is needed. Additionally, Oregano should be diluted with a carrier oil when applied to the skin because it is a hot oil.
Oregano's aroma acts as an enhancer and equaliser in essential oil blends.
Put one drop in place of dried oregano in spaghetti sauce, pizza sauce, or on a roast.
Put 10 drops in a 500mL spray bottle with water to add a refreshing and cleansing aroma to surface sprays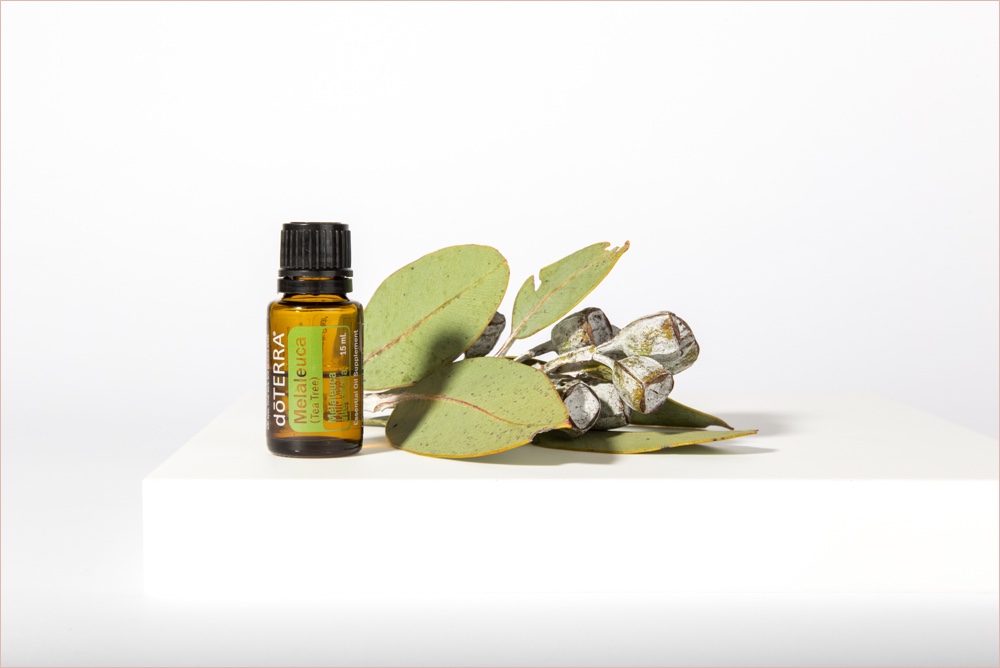 Tea Tree
I use this and Lavender to make homemade baby wipes.
I soak our toothbrushes in Tea Tree. Just add one drop per toothbrush in a glass of water.
I add 2 drops to our laundry load (especially if it is Tom's sweaty basketball clothes).
Tea Tree is renowned for its cleansing qualities and for revitalising the appearance of skin.
You can add a couple of drops to a spray bottle with water for a natural cleaner around the house. You can also add a few drops to a spray bottle with water and use on surfaces as a cleansing and purifying agent.
Diffuse for a fresh, clear aroma in the winter months.
Add a 1-2 drops to your cleanser because it can be used to cleanse and clarify the skin and nails and to support a healthy looking complexion. Diffusing Tea Tree will help freshen the scent of the air.
Apply to skin after shaving.
Apply to fingernails and toenails after showering to cleanse and keep nails looking healthy
Ice Blue
Tom uses this a lot before and after his workouts (mainly on feet and knees).
If you spend extended periods of time at a computer, try rubbing Ice Blue essential oil blend on your fingers, wrists, shoulders, and neck.
A few drops of Ice Blue diluted in a carrier oil can be part of a cooling and comforting massage.
Massage with a few drops of carrier oil onto growing kids' legs before bedtime.
Rub Ice Blue on your lower back after a day of heavy lifting at work or during a move.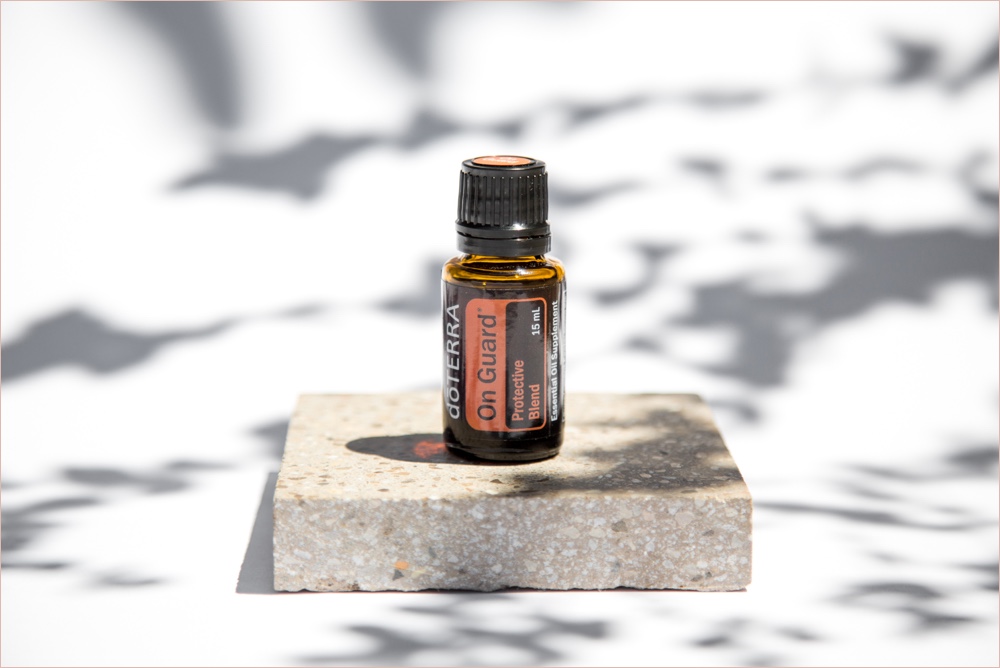 ON GUARD
On Guard has an energising and uplifting aroma.
You can add a few drops to a spray bottle with water and use as a surface cleaner.
We also like to soak sliced apples in water and a few drops for a healthy snack.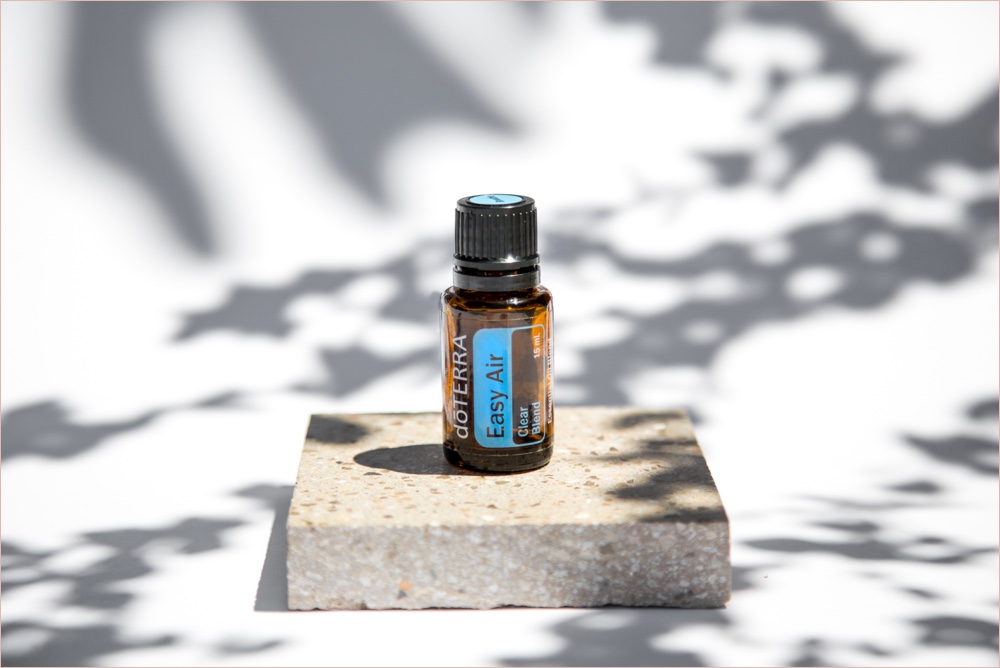 Easy Air
Easy Air is great to add to the shower floor, your hands or the diffuser to feel clear and calm when breathing.
Ideal to be applied before a restful night's sleep
Use so that you are equipped for seasonal threats.
It can also be applied topically to the chest, back, or bottom of feet, or diffused at nighttime to calm the senses before a restful nights sleep.
You can also diffuse, inhale directly from palms, or rub on chest or feet when environmental threats are high.
Use when outdoors at times of seasonal threats.
Diffuse at bedtime for a restful environment.
Frankincense
Add a drop to your moisturiser/foundation before apply to your face (helps reduce the appearance of skin imperfections).
Use it a blend with Lavender and apply to pulse points/chest/back of neck/temples to promote feelings of peace and relaxaion.
Its soothing and beautifying properties are used to revitalise the appearance of the skin and help reduce the appearance of imperfections when applied topically.
When inhaled or diffused, Frankincense promotes feelings of peace, relaxation, satisfaction, and overall spiritual and emotional wellness.
Rub Frankincense on your hands after a long day of gardening for a soothing effect.
Massage on the bottoms of feet to promote feelings of relaxation and to balance mood.
The Top 10 Oils truly are a great place to start for every home and can cover 80% of any 'issues' that can come up!
I really want you to use them (and not have them shoved away in a cupboard).
If it sounds like you could do with these oils in your home, then be sure to check out my How To Join page!